We finally managed to put on our Secret Singer's concert in the Wexford Arts Centre after rescheduling​ due to the snow a few weeks ago. To be honest, I was wondering would amid-week​k concert be as good as our previous concert but I am happy to report we had a great turn out and the feedback was really good, see below.
"I attended a secret singers concert recently I just want to say I have never enjoyed something as much it was the most comfortable feeling, no one was there to be judged and it wasn't a competition they were all equal and they all enjoyed it so much, you could tell by their performances, they had each other's backs and Aideen and her fantastic team has given then that a new found confidence. I wish you all the best for the future and heres to the next secert singers concert" Jeanette Sidney Kelly
"WHAT A NIGHT at the Art Centre, Secret Singers Concert, to each and every performance, you amazed me so much. You all come so far , the confidence up on stage, in your voices also in the songs. Great to hear songs that were personally wrote by the singers. Each and everyone of you made my heart warm up." Patricia Quirke
Also, here are a couple of photos from the concert courtesy of Patrick Hogan!
About Aideen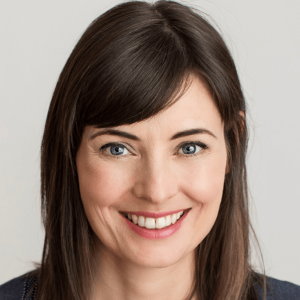 Aideen Ní Riada is a holistic singing coach helping people learn to sing for fun, to connect with their authentic message and come out of hiding and into the spotlight.
Aideen is the founder of Confidence in Singing and she facilitates classes and workshops for adults and teenagers who want to sing for fun and grow their confidence. Confidence in Singing was founded based on Aideen's passion for giving students the confidence to find their voice, face their fears and just have fun with singing. She studied Psychology at University College Dublin which has helped her to develop a teaching style that brings out the best in her "secret singers" and helps students become confident performers and overcome self-limiting beliefs.
Since launching Confidence in Singing in 2016, Aideen has been featured on RTE's Nationwide, Beat 102 103, and South East Radio, with mentions for her work in Ireland's Own and the health supplement of the Irish Independent. Aideen also produces her own original music and is currently working on new material.